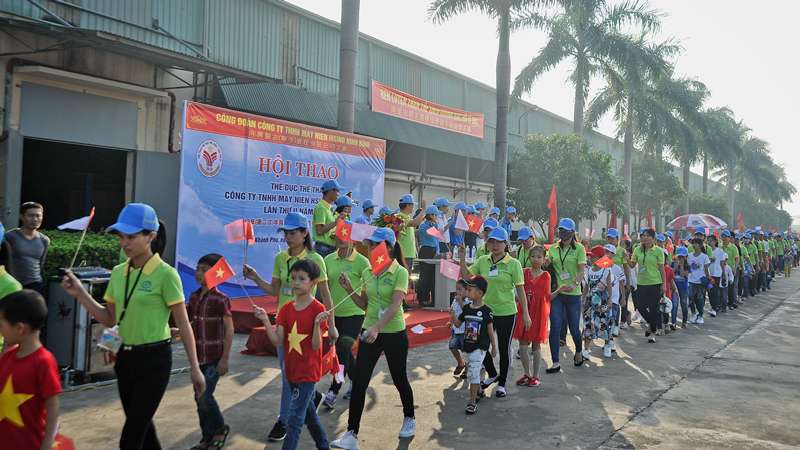 On 10/14 2018, Nien Hsing Ninh Binh (Vietnam) held the second Annual sports-game event, that attracted more than 7,000 participants, a figure that was two times higher than the previous one in 2017. This event is organized as aseries of events in celebration of the country's reunification, and in the memory of great leader Ho Chih Minh, who passed away in September 1969.
Sports & Fun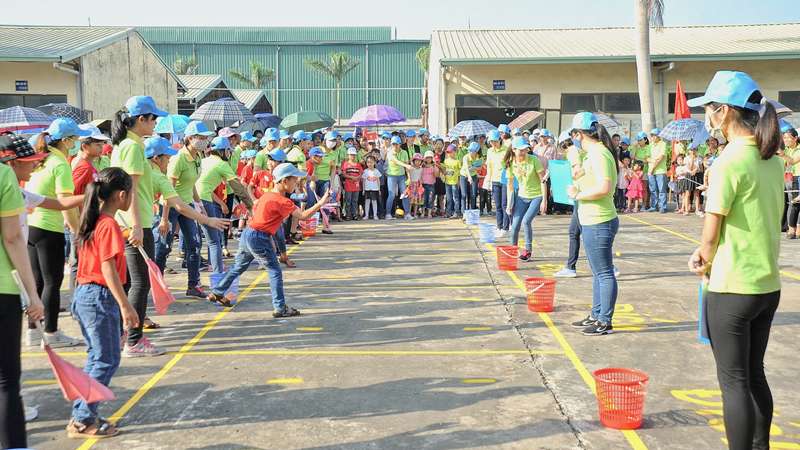 Kids and Parents Having Fun At the Factory!
The preliminary rounds of female football and male volleyball started in September, and the final was set on the 14th October, where the championship was decided among the departments.
Apart from the the sports games, a group dance competition and fun games that encouraged workers to bring their kids to join, were also the main attractions of the event.
A Record at All Highs
Everyone showed high spirits on that day, and enjoyed the event to the most.
Last year we attracted 1,800 workers and 1,800 family members to join this event. And thanks to the success of 2017, this year we celebrated with 2,800 workers and 4,600 family members on that day, making a history record not only in any of the Nien Hsing overseas facilities, but also the one and only in Ninh Binh province. Nien Hsing had been running this facility since since 2010.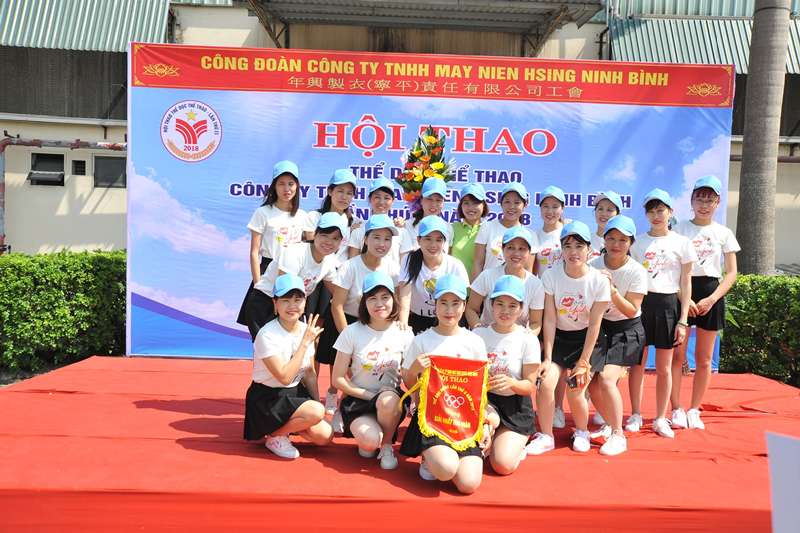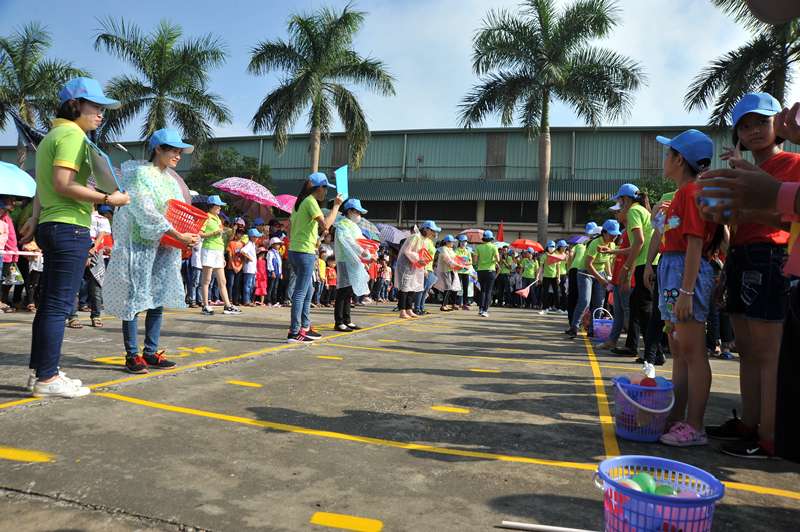 We appreciate the efforts from the factory team and trade union who organized this event, as everyone in the factory was cheered up by the fruitful result they shared with the big Nien Hsing family.