Communication Skills, Grievance Procedure, Sexual Harassment & Anti Bribery Training in Lesotho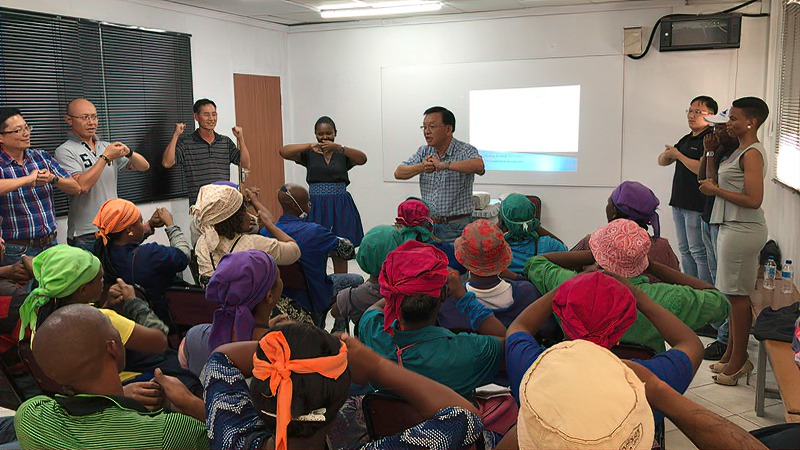 by the Relations & Sustainability Team
Nien Hsing Lesotho launched training on Communication Skills, Grievance Procedure, Sexual Harassment & Anti Bribery at all their facilities in Lesotho to improve relations between foreign staff and local workers, as well as to build up a tougher complaint system to fight bribery and harassment in the workplace.
The number of cases on bribery and sexual harassment have traditionally remained low, partly due to the secretive nature of the offences and the long duration of many investigations. In addition, the means for reporting bribery offences and harassment in the workplace to authorities are not always clear.
According to a survey by the research agency, Columinate (2018), 57% of women, and 47% of men claimed that unwanted advances came from a workplace peer; 51% of workplaces do not have a clear sexual harassment policy in place; and only 20% of businesses employ a reporting hotline, with another 20% offering training on eliminating sexual harassment in the office.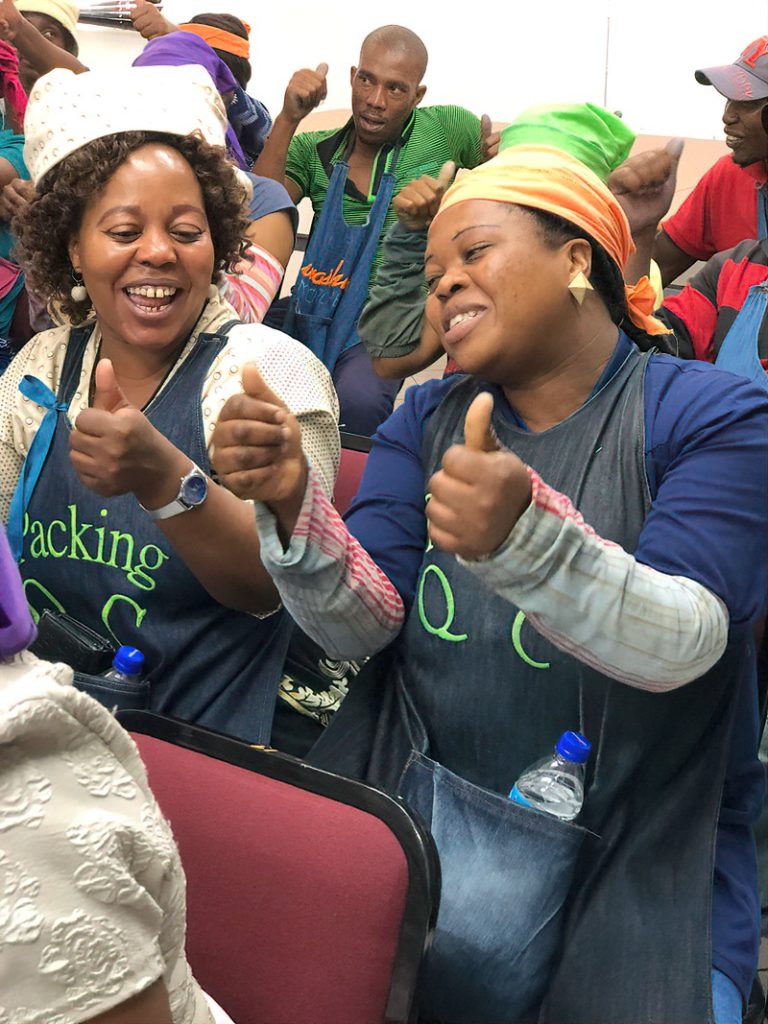 In Nien Hsing, we realized the need to improve our harassment policies and procedures to ensure adequate protection of our employees. Based on the statistics by Columinate and other related studies conducted in Lesotho, it is evident that preventing sexual harassment and bribery in the factories is an on-going process—one receiving our undivided attention.
The goal for Nien Hsing is to ensure that employees are aware of the procedures in place to assist any victims of sexual harassment—whether within the workplace or at home—to report the incident without fear of retaliation or career consequences. Not only to victims, but also assist those who are witnesses to any assault enabling them to intervene appropriately, offer support to the victim, and ultimately report the incident.
Based on these goals, the training by Felipe Fang, Regional Manager Lesotho, addresses these challenges in the workplace, designing courses for supervisors and the local workers, to gain awareness and create a peaceful working atmosphere where workers and management can work together without conflict or intimidation. The training has been running for one and a half month and has received great feedback from the trainees.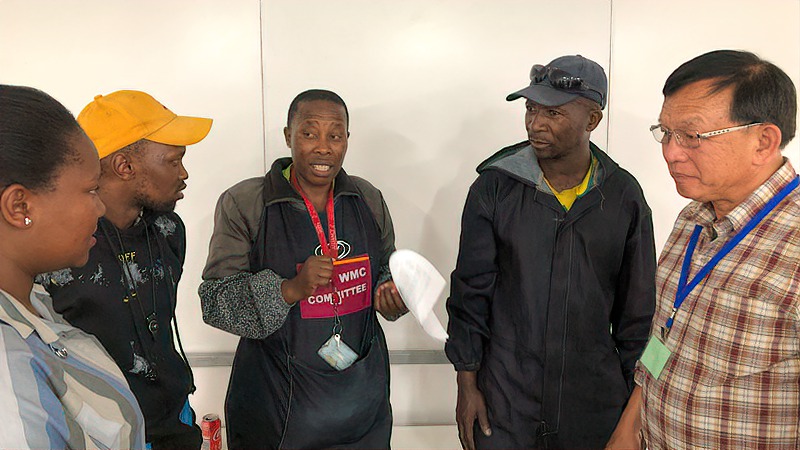 Felipe having a discussion with shop stewards after the training on their feedback
One of a shop stewards—who attended the training for expatriate supervisors as an observer—complimented the training and hoped that all supervisors can really put the training into practice.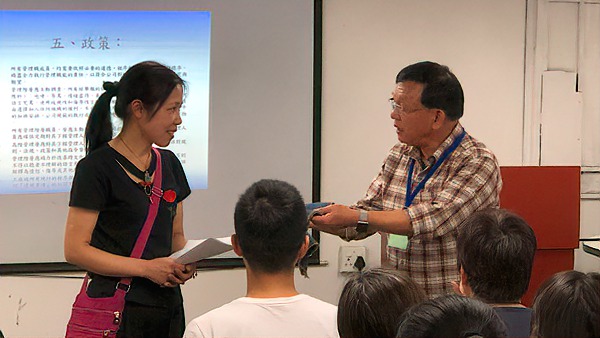 Huang Juan, one of the team leaders from China, who had joined the training for the second time, felt the change and commented that the training was carried out in a very relaxing and lively way, and the content very memorable! She also shared that how the local workers are being treated has changed: supervisors are speaking and acting in a professional manner.
Felipe has been working in Nien Hsing for 16 years. Having spent the past 15 years in Mexico as regional manager and involved in setting up factories there, he was appointed as the Regional Manager for Lesotho and Mexico in November 2018. Building up a team and setting up related training are just a number of tasks he has undertaken to improve management and relations at the facilities. In February, Felipe had initiated organizational changes for the Lesotho region to streamline communication between various management levels. He is actively involved in union relations and a strong believer in trade union rights to build up strong internal relations.