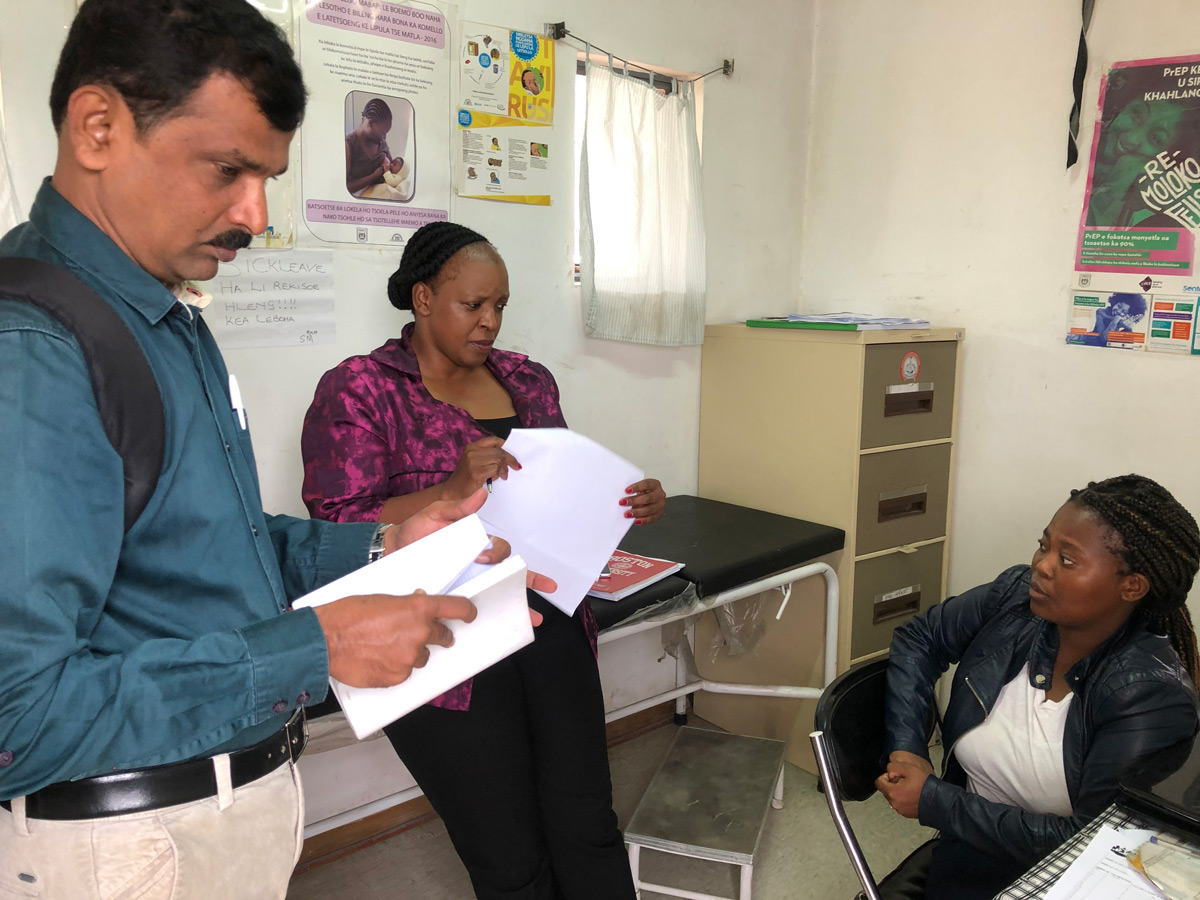 Clinic visit with LeBoHa
To promote the wellbeing of our workers, Nien Hsing Textile, Kontoor Brands, Swasti Health Catalyst, and Lesotho Boston Health Alliance (LeBoHA) have collaborated on an 18-month-long Invest for Wellness Program (I4We) to enhance the health and wellbeing of 10,000 employees at Nien Hsing Lesotho Region. This program aimed to establish a sustainable and accessible primary health care service within the factories.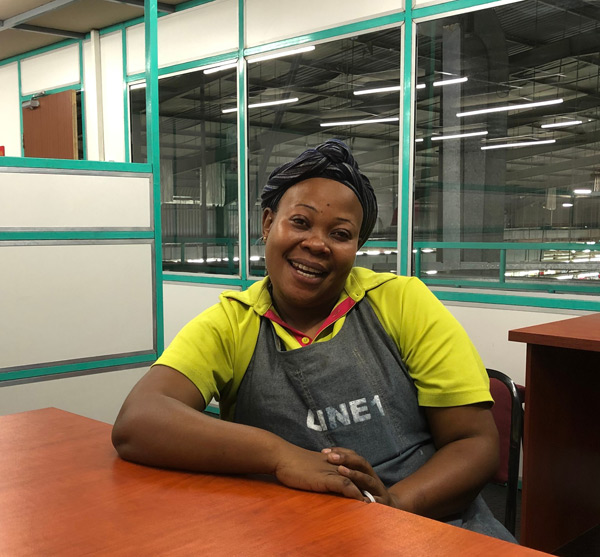 Interview with Ms. Ntaoneng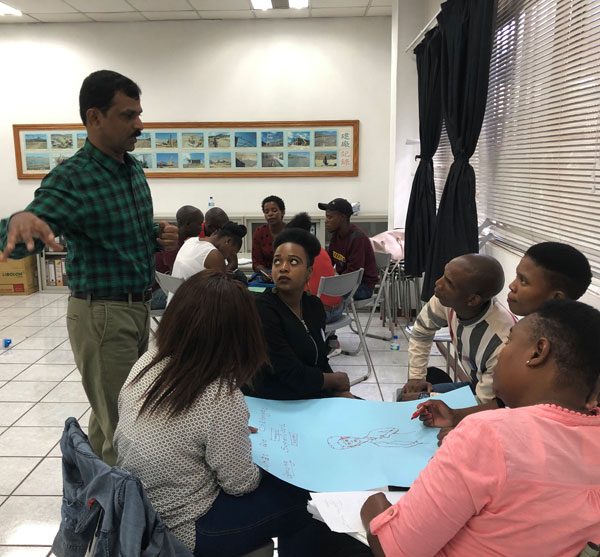 ToT Training Session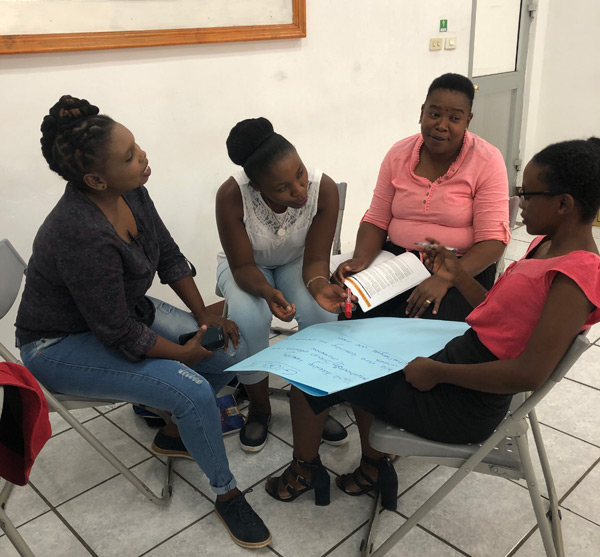 Group Discussion
Health training and clinic strengthening are the two mechanisms used for implementing the program. It built up capacities of the workers in the factory to be aware of health priorities and promote their wellness through training and behaviour change, at the same time partnering with local professional health organizations to strengthen the factory clinics.
One of the key improvements of the program is the health training facilitated by the selected health facilitators at each factory. 5 health facilitators from each factory attended a week-long training by Swasti on training skills, they were taught to use the personal skill they have to assist them to facilitate the training, including singing, sports games, role play and drawing…etc. The training covered 3 main primary health care areas including basics of health and nutrition, stress and time management, as well as communication skills. Each factory then organized a 90 minutes session on each model for the workers, each session covers 25 workers from different departments. By the end of the program period, the Health Facilitators had trained 10,760 workers across the factories of Nien Hsing.
Ms Ntaoneng, one of the female employees from sewing department, thinks that after the I4We health training, she has witnessed a remarkable change in health awareness among her peers. She happily stated that they are more aware of their health and environment and said, "Workers, particularly women are more aware of occupational health and menstrual hygiene. Workers who have been trained are sharing lessons learned and key messages with their families and community."
Limitations to access to medical resources is a major issue in Lesotho, workers can spend up to 2 days or more lining to see a clinic doctor, and the expenses are unaffordable for most of them. The Company sees the health of workers as the most valuable asset for a company, by increasing the health status and wellbeing of workers, we are able to improve productivity and create a better working environment. Therefore, part of the I4We programme is to strengthen the clinic infrastructure and services.
With assistant from the partner health specialist Lesotho Boston Health Alliance (LeBoHA), Nien Hsing team conducted regular clinic assessments at each factory, offering necessary medical supplies such as first aid equipment, medicines and professional advice. Moreover, the clinic staff were trained on imparting health awareness to the workforce, with the support from factory management ensuring consultations and necessary screening for health conditions to employees were offered.
Dr Nelly, one of our clinic doctors said that "Earlier the clinic only provided services for people living with HIV; it has moved from an AIDS-only clinic to a primary care clinic that provides all services since the i4We program. Workers are more willing to approach the clinic now as compared to earlier. During the pandemic, workers continued to access the clinic services."
For the final report and achievements on the Program please visit our website, Nien Hsing will carry on safeguarding and promoting the well-being and health of our employees, the ultimate goal is to strengthen our internal resources and network to drive and sustain workers health and wellbeing.

DOWNLOAD
I4We Final Report