After two years, Nien Hsing Lesotho Region once again invited GIRL4ce, a youth group trained by a local NGO - Help Lesotho, touring in the factory to campaign to end GBVH and promote gender equity.
The event kicked off at Formosa Textile with a lunch break performance where the youth from Girl4ce started with a modern style African dance, drawing employees' attention and bringing the audiences to the highlight of the show, which is a drama play promoting the month's theme – domestic violence. The drama was a real-life story about the journey of a battered woman who goes from being too weak to fight back to becoming brave and capable of standing up for herself. Finally, the facilitator, a Girl4ce counsellor and trainer, gave a 15-minute advocacy speech and interacted with the audience through a question and answer session, guiding audiences to think and embed the concept of gender equality among them.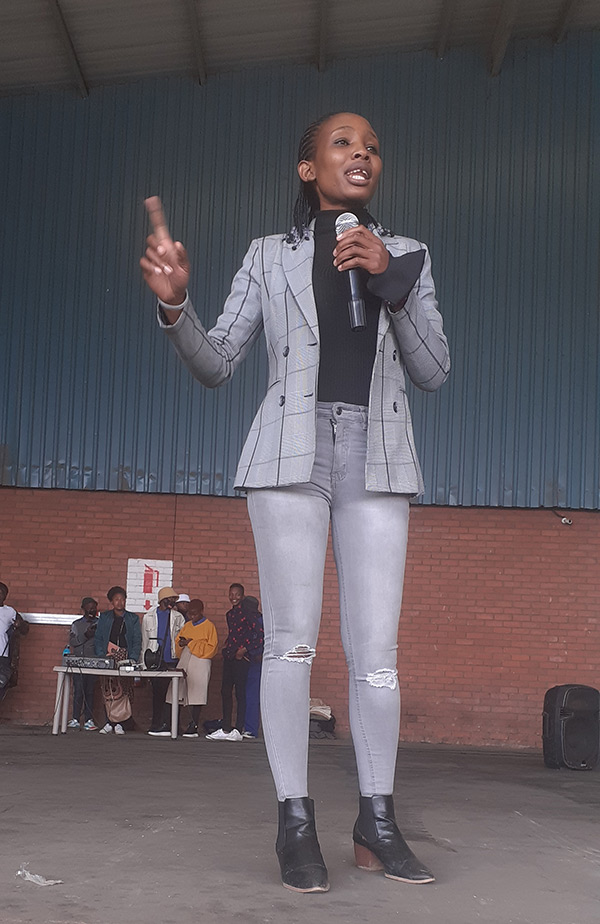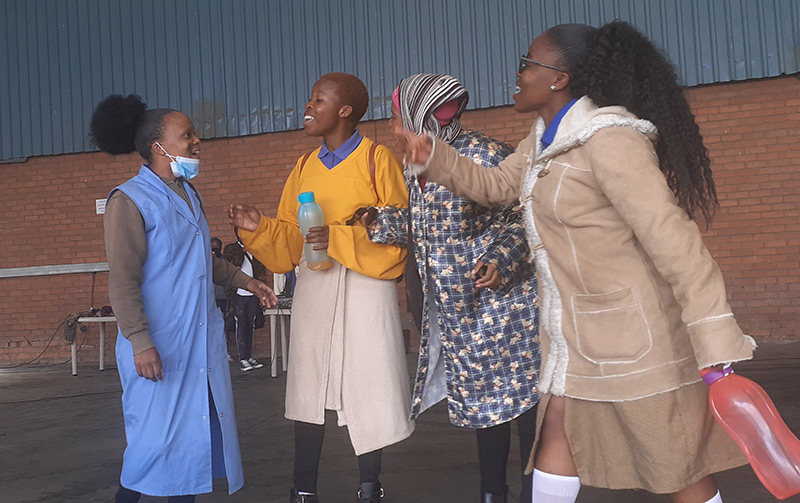 To create a friendly and safe working environment, the factory management and HR departments are taking the initiative to address the issue of sexual harassment and promote gender equity in the workplace. We believe that it is a fundemental human right for every employee, regardless of age, gender or background, to live freely in a safe environment without fear of being the victim of sexual harassment. Another message we want to convey through our advocacy performances is that we may not be the perpetrators but indirectly becoming a silent accomplice to sexual harassment by remaining silent. In addition to reminding employees to protect themselves from being the victim of harassment or abuse, we hope to create a safe and inclusive working environment by building up the fundamental concept of speaking up for ourselves and others.
About Girl4ce
Girl4ce is a training project for Lesotho youth initiated by Help Lesotho. Through professional counselling and training on dance, drama, inspirational speeches and interaction, these young victims of domestic violence were thought to voice up on what Lesotho people can do to promote gender equity and women empowerment, hoping to create a brighter future for Lesotho. GIRL4ce will be conducting monthly campaign performances at factories from May onwards through easy-to-understand and lively performances on various topics for employees to gain extra knowledge on gender equity while relaxing with co-workers during lunch break.