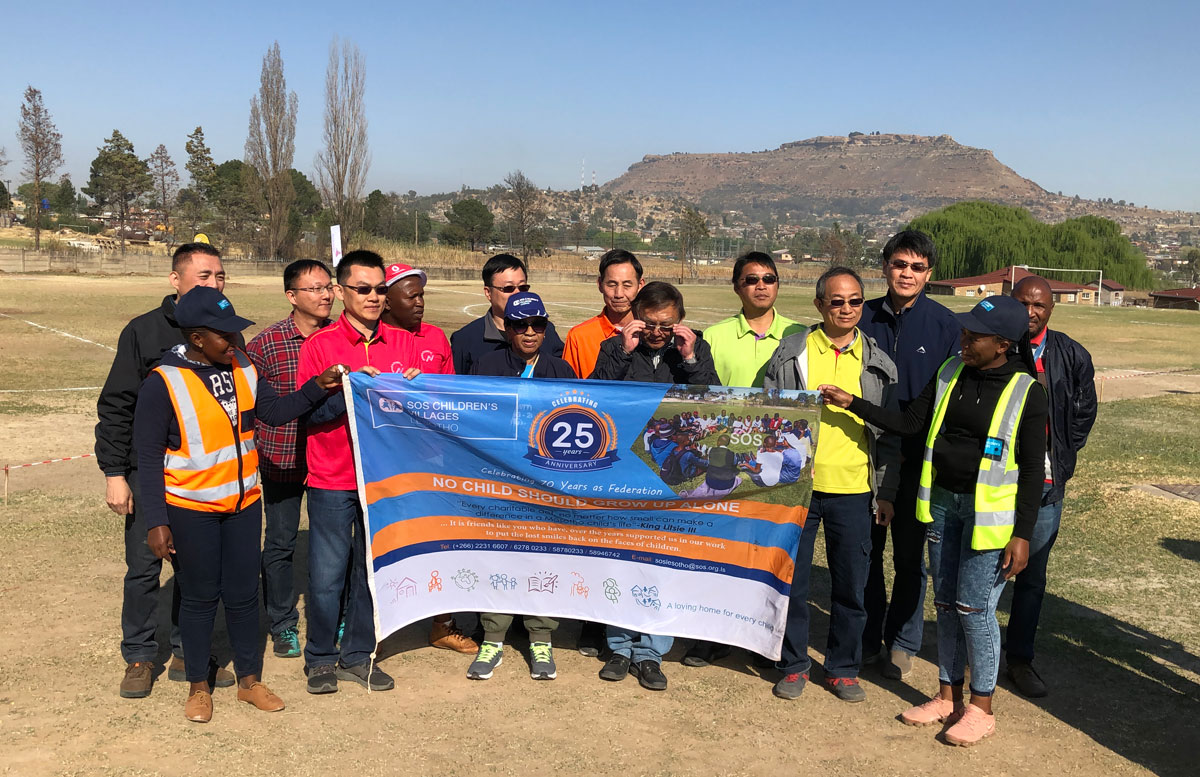 Nien Hsing Textile has donated 200 Thermos food flasks and 30000 Maloti to three local NGOs as part of Meals of Hope Project at Lesotho region on 12th September.
The project started with the Chairman Mr. Richard Chen's idea of donating 200 food flasks to the local community, then extend to the Meals of Hope Project, which the group fundraised R30000 among the expats in the Lesotho Region. Three organizations benefited were Resource Centre for the Blind, St. Angela Children's Centre for Disabled, SOS Children's Village, Lesotho. Leading by the Regional Director, Mr. Felipe Feng, five factory managers in the region also attended the donation ceremony, including C&Y Garments, Nien Hsing International, Global Internal, Glory International and Formosa Textiles.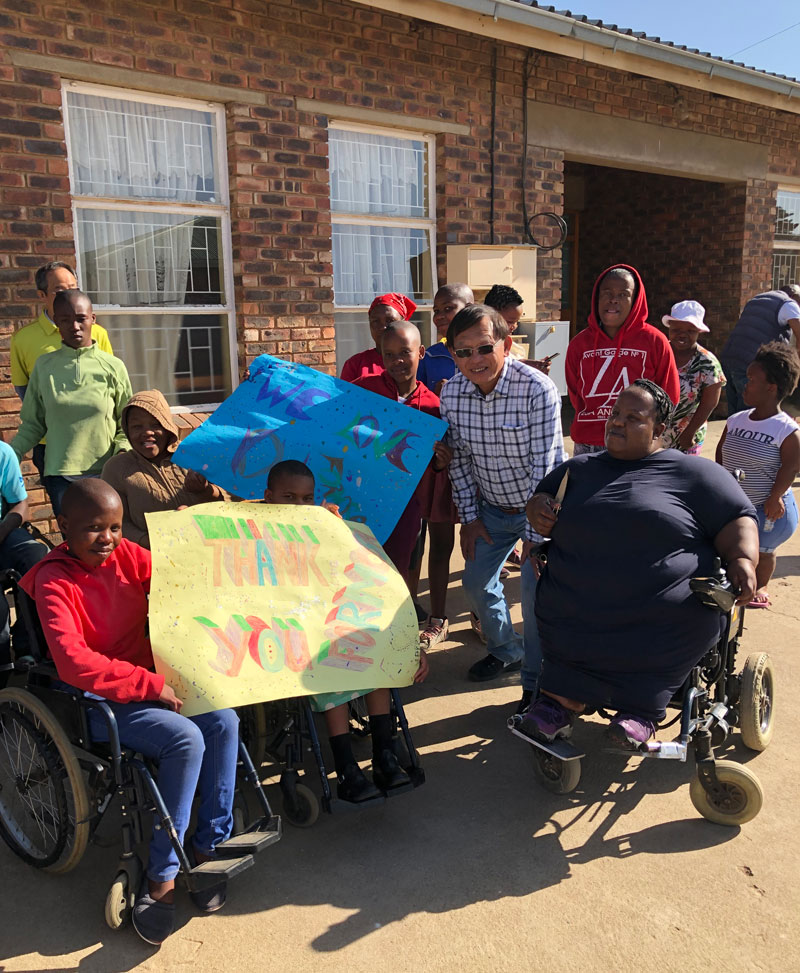 Ms. Mamokhosi Thamae, the CEO of St. Angela Children's Centre for disabled, expressed her gratitude for the donations and said, "For many years our main donor had been Sentebale and they have now decided to take on another mandate to care for people living with HIV/AIDS, the funding from Nien Hsing really comes as a great relief for the 35 children we serve at this challenging moment."
NH sustainability plans involve helping with maintenance issues in the farcicalities of the NGOs we visit. The 5 factories conduct 2 community outreaches a year, visiting local orphanages, schools and tribes as part of our sustainability plan; understanding the needs of the groups then offering assistances such as painting walls, school desks and chairs, or other maintenance support.
Regarding workers' and community wellbeing, the company also implemented a programme called Invest for Wellness (I4WE), to establish and strengthen a vibrant and functional health system that delivers primary health care in the factory to prevent and treat high bourdon health conditions. More than that, building positive work relationships between workers and supervisors and support factories for Women's Career Advancement for engendered workplace. The aim of the programme is to establish the system mentioned above and gradually passing the concept of healthy life style into the community.