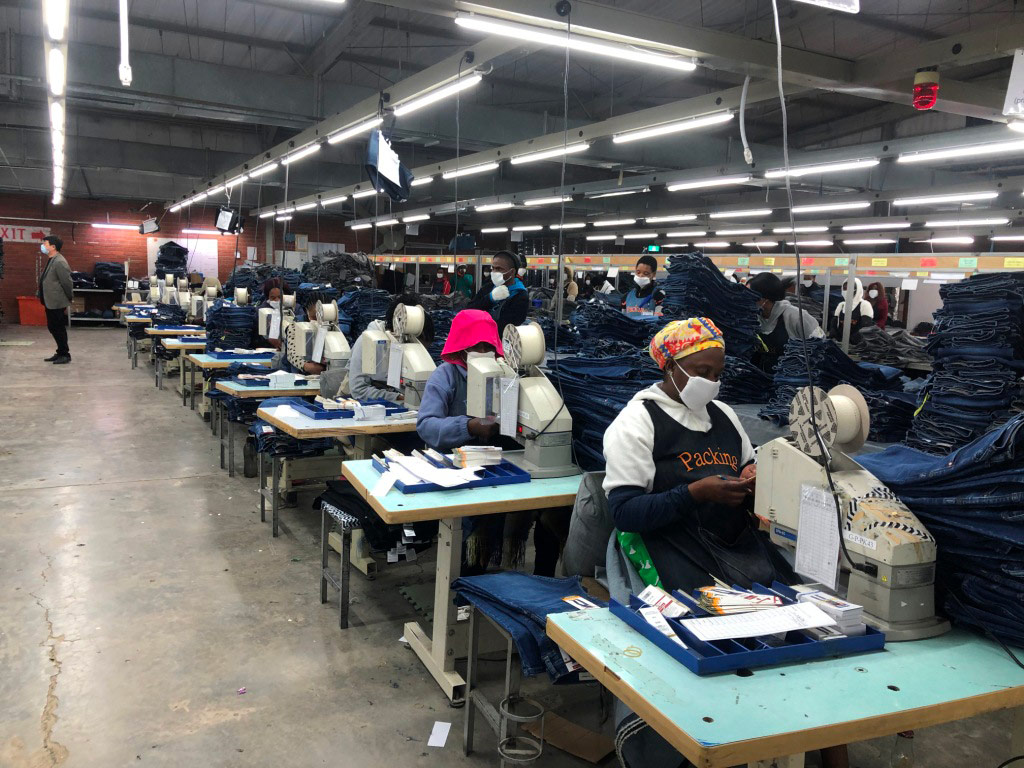 Lesotho induced the national lockdown due to Covid-19 pandemic from 29th March and lifted on the 5th May, all sectors were only allowed to resume its business after inspections by the ministry officials. Nien Hsing is the first company in the garment sector in Lesotho which has been approved by the Ministry of Labour and Employment to re-open. Below is how and what NH has done to be fully prepared for our 12,000 workers to return to work!
First of all, all work stations at NH have been re-engineered to ensure a space of one meter between workspaces as per World Health Organization (WHO) guidelines and theses are clearly marked. Workers are also work in shifts to meet the spacing and production requirements. None the less, the factories have also included staggered meal breaks per department, with safety announcements being made at each workstation each morning and daily prevention trainings to each employee.
The management has been working on the measurement and prevention plans for the reopening of the factory since March. The guideline for Covid-19 management from the government has strictly complied to protect the hygiene and safety of all the staff, the Group also introduced a thermal scanner in its factories for ease the queue for
temperature when people come into work. Before this pandemic goes away, all employees are requested to comply with existing preventive measures to help to curb the spread of the virus. Such practices are important to secure the safety and health status of our workforce and the operations of our factories.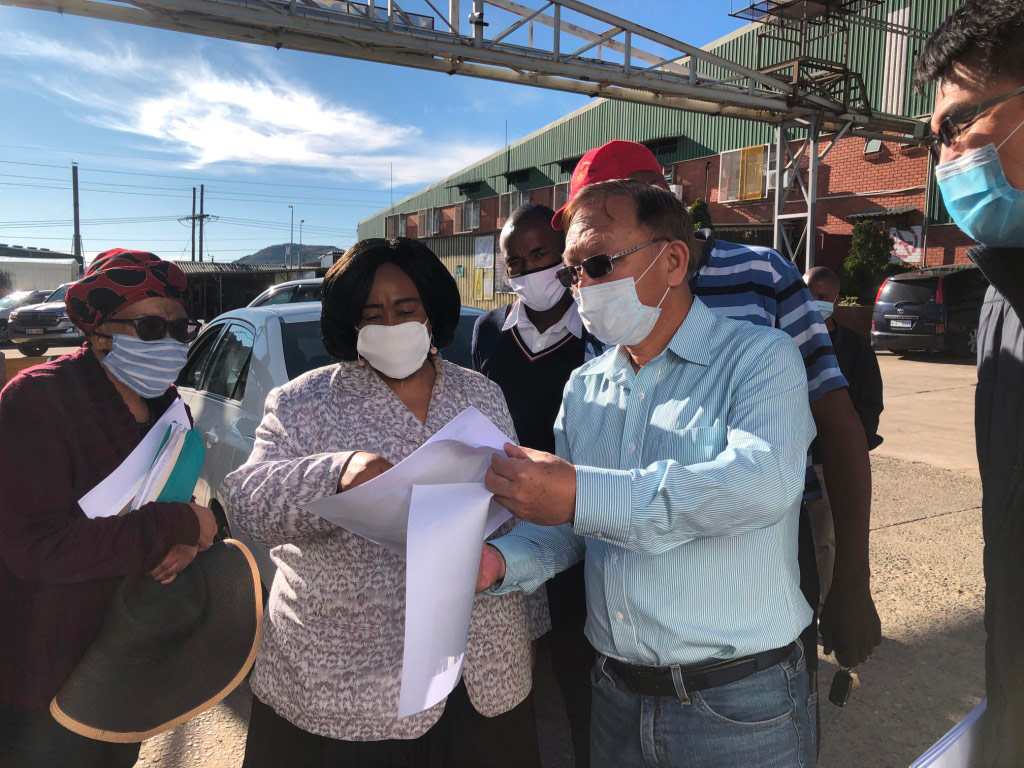 The Minister of Labour and Employment Mrs Rantso applauded the actions taken by Nien Hsing after visiting the factories and emphasis that they would use it as the model, and share the Nien Hsing experience to other factories in the sector that are waiting for approval to re-open. Textile and garment industry contributes to the majority workforce in Lesotho, it is highly important to put the health and safety of the frontline employees as the first priority for most sections involve frequent contact and high population density at each station.
"We are in this together, although Nien Hsing is facing one of its greatest challenges and our factories across the globe are suffering like all other enterprises, we have to put the benefit of our frontline workers as the priority, and we are hoping for the better to come", said Felipe Fang, the Regional Director of Mexico and Lesotho. As an employer runs 8 factories across the globe including Lesotho, Mexico, Vietnam and Taiwan, the Group is prepared for the unpredictable and hope for the better!