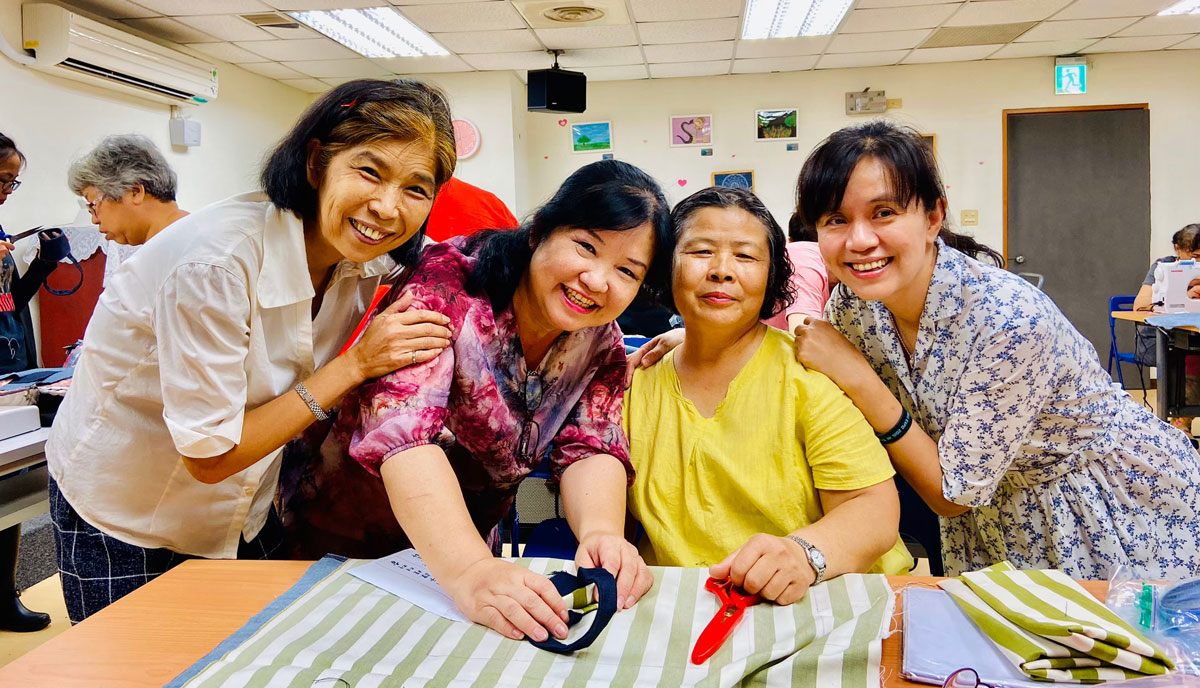 Sustainability has always been the vision and commitment of Nien Hsing. In 2019, Taipei Headquarters took the lead to launch a series of EMPOWER Classes on handcraft patchwork teaching, responding to the focus on underprivileged families and women issues by co-partnership with Neihu Women and Family Service Center for ten months.
In addition to sponsoring four desktop sewing machines for the course uses, Nien Hsing coordinated its textile mills to donate fabrics reuse and course materials. Also, over 30 volunteers from different departments of the Taipei headquarters take turns assisting the courses with up to 25 service hours which had helped more than 30 women/family (underprivileged ethnic groups, financial difficulties, single-parent women who independently raising the family and children) to provide learning opportunities to cultivate hands-on skills to empower more possibilities in the future employment.
Internally, it would show the stand of Nien Hsing to all subsidiaries the importance and determination on provoking women's rights and gender equality in employment, and would gradually take it as a part of operations and corporate DNAs. On the external side, hopefully, it would be a spark to ignite the chain reaction of the industry to partake in more skills/technical public education programs. And hope that more corporate will respond, engage, and implement more diverse social care programs to light up more possibilities!