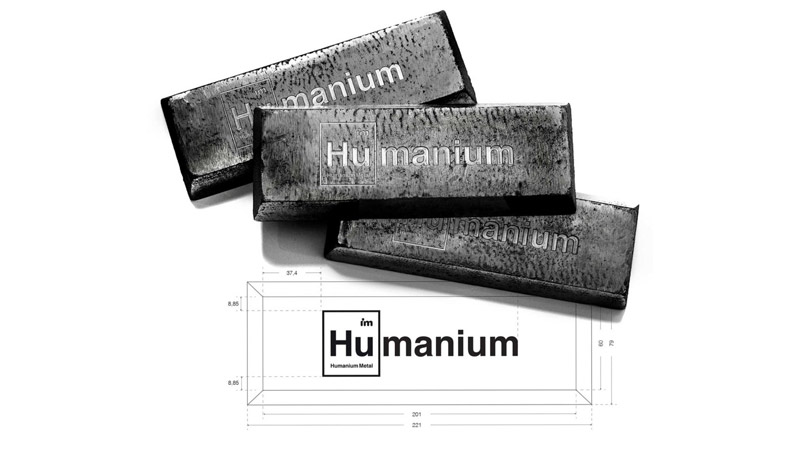 Sustainability Outside the Box
Sustainability is the word of the millennium, and what makes it so challenging is all the various fields it covers. One interesting aspect I found recently was something called, Humanium Metal.
In this article, we share some information on this product as a great effort in thinking outside the box when it comes to sustainability.
What is Humanium Metal?
IM Swedish Development Partner was founded in 1938 and has vast experience of working in countries struggling with armed violence. Humanium Metal by IM was initiated in the spirit of goal 16 in Agenda 2030, recognizing how illegal firearms is undermining a sustainable and democratic development.
There are hundreds of millions of illegal firearms in the world. As a result, someone is shot every minute. Armed violence is a global epidemic that hits developing countries especially hard. Humanium Metal is a new material made of recycled metal from gun destruction programs. The metal is melted and molded into units, which are then made available for commercial production.
The first weapons destruction program dedicated to Humanium Metal was held in November 2016 in El Salvador. Working closely with the Salvadoran authorities, IM produced 1 ton of Humanium Metal. The latest weapon destruction dedicated to Humanium Metal took place in November 2017, melting 1825 illegal firearms. A new destruction program is planned in Guatemala in early 2018.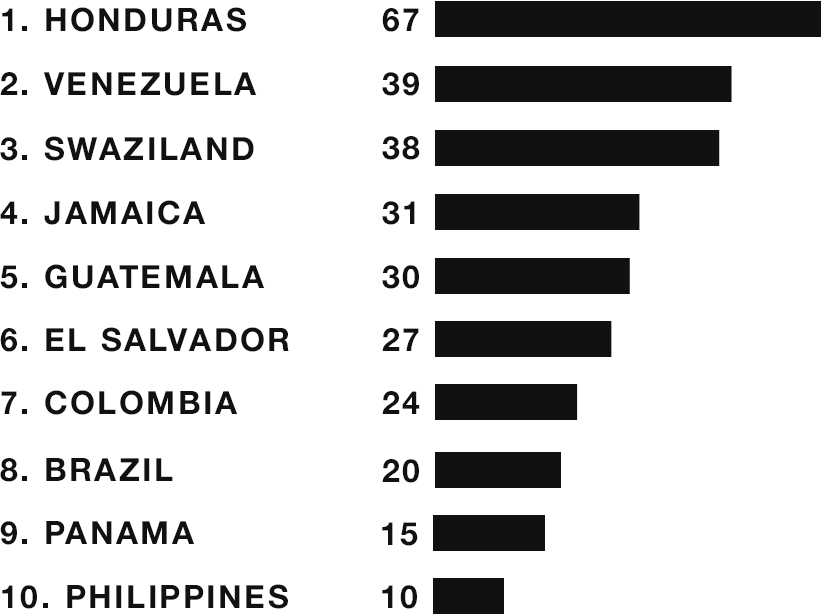 Firearm-related death rate per 100,000 population per year:
How is it used?
By using Humanium Metal, brands can help the world become a more peaceful place. Anything made out of any metal today can carry a message of peace tomorrow. Destroyed firearms can be recycled into components for buildings, machines or furniture; items of jewelry, buttons, utensils, tools, nails, screws, or even bicycles.
Companies interested in producing products using Humanium Metal can find more details HERE.
Forever Spinning Top
Remember the closing scene from the movie Inception, with the top spinning on the table, not knowing if it's going to continue spinning forever, or topple over?
Well, a kickstarter initiative is up and you can get your hands on a spinning top like this—made from Humanium Metal!
For information on this, click here.