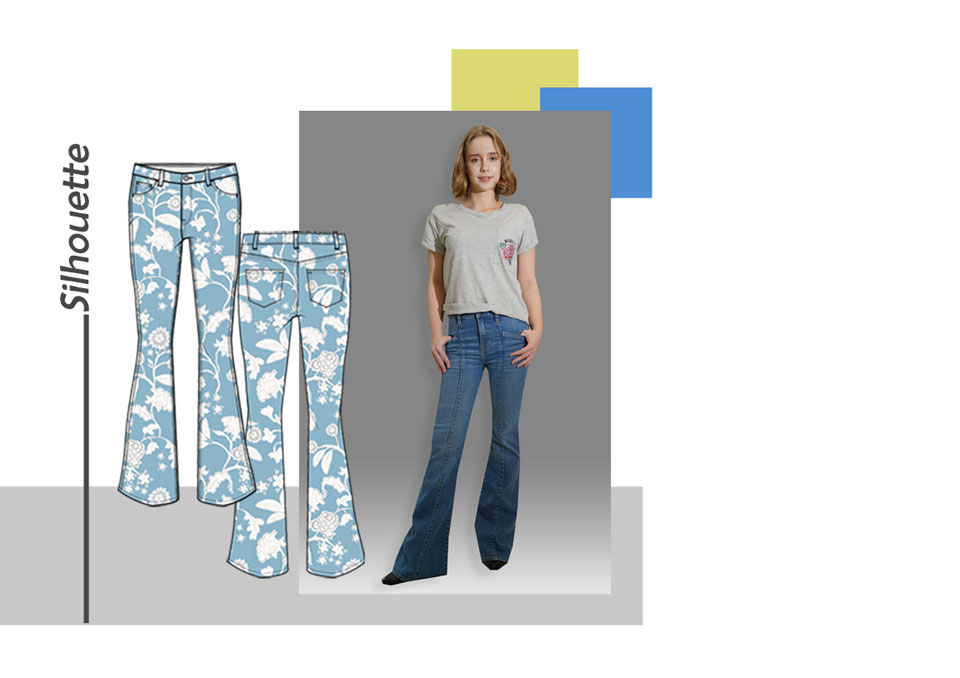 01
BOOTCUT
Fits are classic and wearable,
with a slim upper and subtle
kickflare.
Use mid- and stonewash for
commercial markets, while
raw, dark rinse and jacquards
have a premium feel.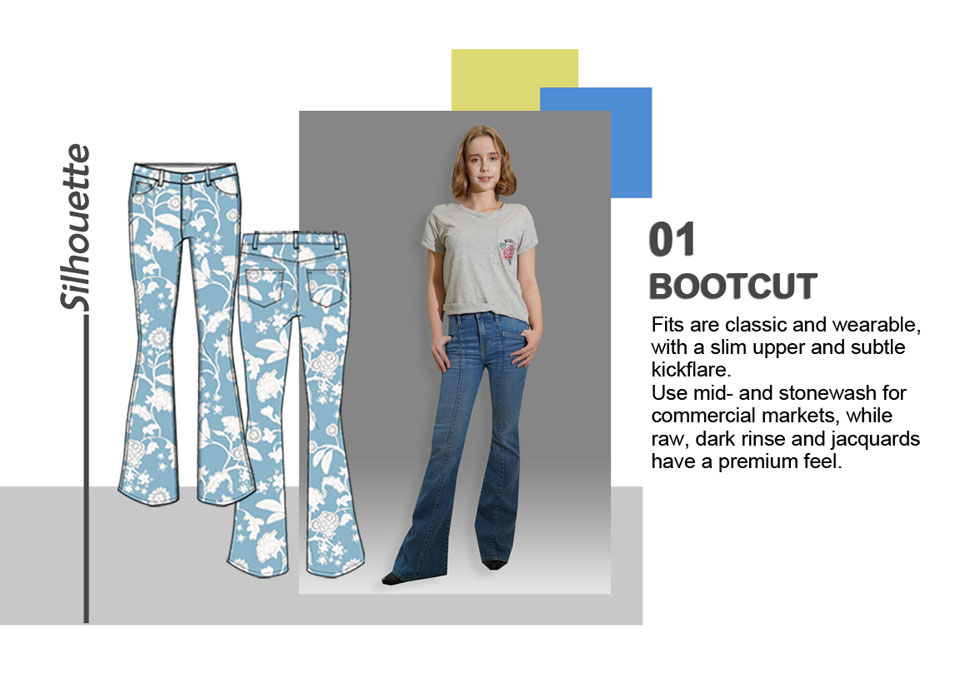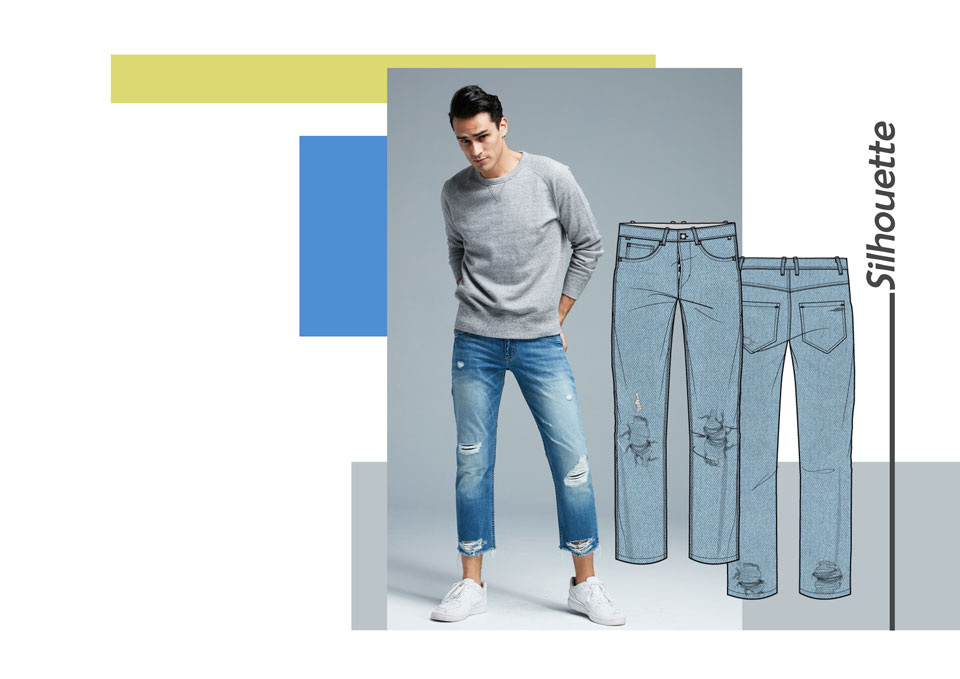 02
CROPPED SLIM
Slim to skinny fits are key,
with retro high-rise fits
contimuing to take hold for the
youth market.
Play with distressing at the
Knee or around the ankle for
a vintage look.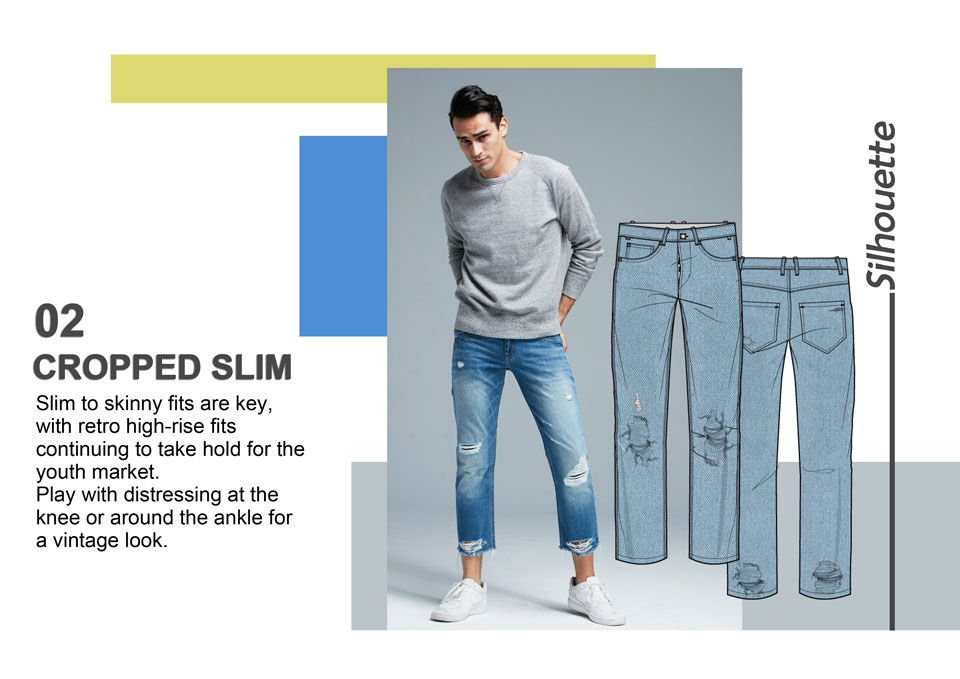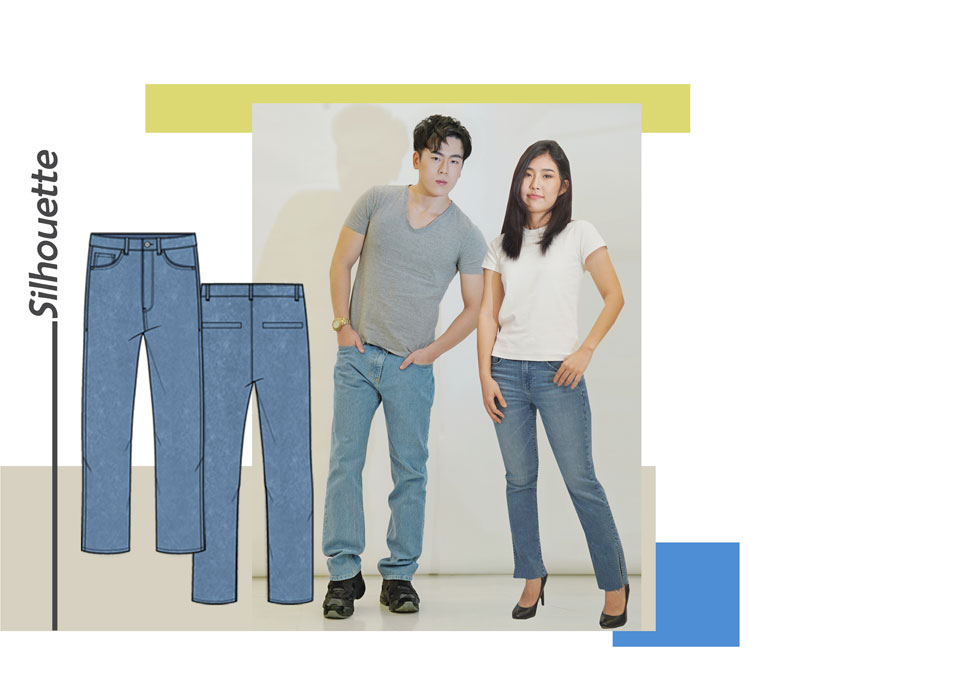 03
STARIGHT FITS
Regular Straight fits becom
the new essential jean, driven
by comsumer appetite for
vintage denim style.
Keep indigo patina clean and
whisker-free.
Work from red-cast bases to
achieve a true vintage colour.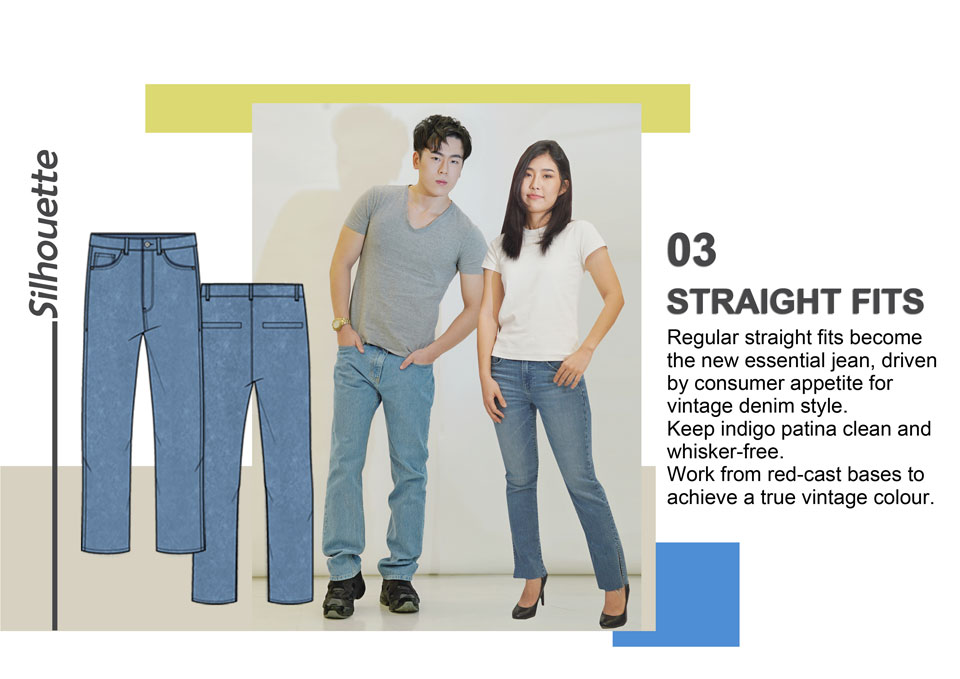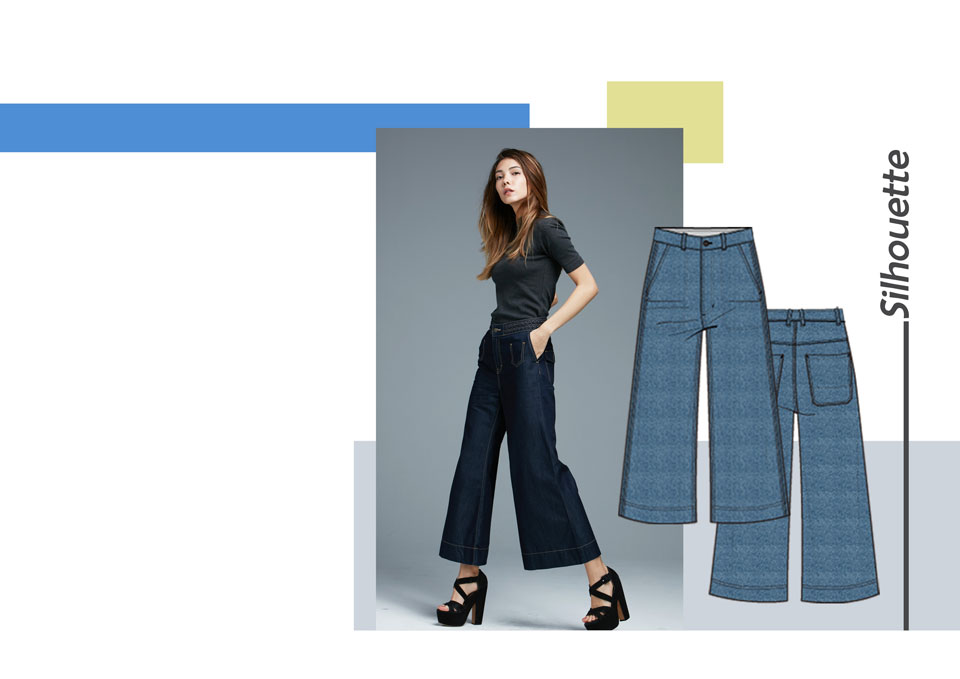 04
WIDE-CUTS
Cut just above the ankle, the
wide-leg trouser continues to be
a key item. Rendered with novelty
details such as statement
hemlines or braided waistbands,
these styles provide contemporary
appeal for transseasonal dressing.